Giving your time and sharing your skills is a gift that only you can give. 
Join us by volunteering whether you have experienced a blood cancer firsthand or you want to help the blood cancer community. You can bring hope for a better tomorrow. 
"I am happy I now have an opportunity to give back to The Leukemia & Lymphoma Society of Canada by volunteering whenever I am physically able to do so."
Anyone can help
Certain positions require specific skills, prior experience or a minimum time commitment.
Yearlong opportunities
Demands for volunteers vary throughout the year.
Chose the right fit
We do our best to match your interest and skills to the opportunities available.
The health and safety of our volunteers and staff is very important to us. At this time, certain volunteer opportunities have been adapted to remote or virtual positions while others have been put on hold until normal business operations resume. Please fill out the volunteer form to receive more information about the volunteer opportunities currently available.
General administrative office help 
Practice what you already do well or come learn something new! We are often looking for volunteers to help with a variety of projects to keep our operations and our communications in tip-top shape.
Fundraising events
Feel the excitement of our fundraising events from behind the scenes! With your energy and enthusiasm, there's nothing we can't accomplish together.
Image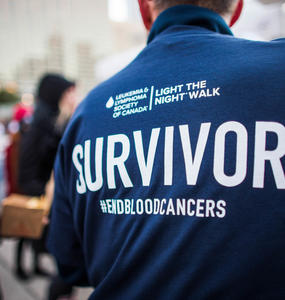 Ambassador or speaker
Be a voice for others affected by a blood cancer. Whether you are a caregiver for a loved one, are yourself a blood cancer survivor or have a lost a loved one, your story and your reason for standing behind the blood cancer community matters.
Peer support 
You know firsthand how tough a blood cancer experience can be physically and emotionally. Be a listening ear for those going through a new diagnosis and offer your perspective to give them the reassurance they need.
Image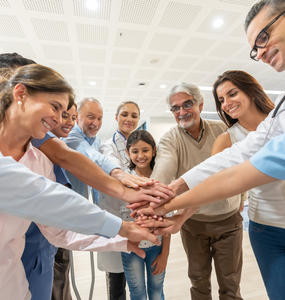 Leadership roles in various committees
Bring your expertise to the table to steer the direction and secure financial support for our organization. You will have a platform to share your insights and wealth of knowledge with other like-minded community and business leaders.