Your career starts here
At the Leukemia & Lymphoma Society of Canada, we are driven by our ambition to change the course of the blood cancer experience for every person in Canada. This vision is a huge undertaking requiring a culture that fosters big ideas, bold actions, and a great amount of heart. We are creating an environment in which you feel supported, motivated, recognized and valued so that we can save lives together.
At The Leukemia & Lymphoma Society of Canada (LLSC), we're passionate about what we do. We believe that the work of our employees directly influences our success and reputation and, more importantly, our future prosperity.
Servant Leadership
We put our community first, our leadership style is grounded in the sharing of power for the growth and well-being of our people and the blood cancer community.
Shared Achievement
We believe success is a team sport. We care about results, but more importantly, we care about how those results are achieved.
Lifelong Learning
We see learning as more than professional development, but as a mindset and philosophy to help us constantly adapt, change and excel.
Freedom Responsibility
We trust our team. We embrace the freedom of employees to work non-traditional hours if needed, to work from home and exercise creativity in career goals and development.
Authenticity
We celebrate character and genuineness. We expect, respect and welcome different opinions, modes of expression and diversity.
What we offer
When you join our team, you will be able to benefit from these self-care perks that will invigorate, inspire and empower you.
4 Day Week
As of January 1, 2023, the LLSC will be enrolled in the Pilot Program run by 4 Day Week Global, to reduce the work week from a standard 35 hours to 28 hours.
Cyno
Employee Mind & Body Platform that allows you to design your own path to wellness with direct connection to health experts.
LinkedIn Learning
Expert-led courses across a variety of online class topics for every step of your career. Instructors with real-world experience.
Your new career awaits
When you join our team, in any area of our work, your contribution will play a part in our progress.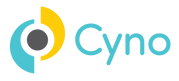 Our beliefs
Engaged employees are the key to our success

Talented, high performing employees are driven by an internal standard of excellence and take a great deal of responsibility for their own success and the success of their organization. 

High-performing employees need freedom to thrive

We will never achieve our true potential unless our employees feel supported, valued, and free

Freedom begets boldness and we must be bold, willing to move forward with the knowledge and conviction despite uncertainty. willing to share, try and perhaps fail without fear, willing to take calculated risks and think big