Every year, we form a group of medical experts
who have the task of reviewing research projects from the grant applications we receive for our annual competition.
Scientific Review Panels
A Scientific Review Panel exists for each type of grant we offer. The panels include a leader in the field of blood cancers and other medical experts responsible for the evaluation of grant applications. It consists of experienced researchers and clinicians who convene to discuss and rank applications based on rigorous criteria. Each member of the panel is carefully selected by the LLSC, in consultation with the appointed Chair who has varying expertise on blood cancer types and poses no conflict with the applicants. Once the applications are reviewed, the panel presents a recommendation for funding to the Medical & Scientific Advisory Committee.
Quote (Depreciated)
The LLSC can count on it's expert committees to evaluate each research project submitted, to be sure we invest in the most promising research.
Medical and Scientific Advisory Committee
The role of the Medical and Scientific Advisory Committee is to provide The Leukemia & Lymphoma Society of Canada insight on the state of blood cancer research, clinical care, and emerging trends and gaps, that are relevant to the blood cancer community. The committee is comprised of leading experts in their fields who volunteer their time to the LLSC and receive no compensation for their generous support.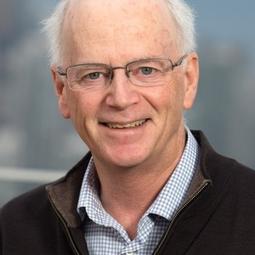 Dr. Keith Humphries, MD, PhD
Chair, Medical & Scientific Advisory Committee
Based in Vancouver, B.C., Dr. Humphries is a well-respected scientist and is a former recipient of The Leukemia & Lymphoma Society of Canada's Operating Grants award. He is an Associate Member of both Medical Genetics and Pathology & Laboratory Medicine at University of British Columbia.
Medical & Scientific Advisory Committee
Jennifer Marley, Chair, LLSC Board of Directors

Dr. Keith Humphries, Chair, LLSC Medical & Scientific Advisory Committee

Alicia Talarico, LLSC President

Nadine Prevost, LLSC Director, Community Engagement

Paul O'Connell, LLSC Manager, Medical & Scientific Engagement

Dr. Louis DeGennaro, President and CEO, LLS

Stephanie Mazzei, LLSC Board Member

Frederic Chevalier, LLSC Board Member

Dr. Jason Berman, Children's Hospital of Eastern Ontario

Dr. Rena Buckstein, Odette Cancer Centre, Sunnybrook Health Sciences Centre

Dr. Rodney Dekoter, University of Western Ontario

Dr. Jean-Sebastien Delisle,Université de Montréal, Institute for Research in Immunology and Cancer (IRIC), Hôpital Maisonneuve-Rosemont

Terry Hawrysh, Community Partner

Dr. Trang Hoang, Institute for Research in Immunology and Cancer (IRIC)

Dr. Aly Karsan, BC Cancer Agency

Dr. Armand Keating, Princess Margaret Cancer Centre, University of Toronto

Dr. Samantha Mayo, Princess Margaret Cancer Centre, Toronto, Ontario

Dr. Paola Neri, Annie Charbonneau Cancer Institute, University of Calgary

Dr. Warren Pear, University of Pennsylvania

Dr. Aaron Schimmer, Princess Margaret Cancer Centre, University of Toronto

Dr. Christian Steidl, BC Cancer Agency

Dr. Andrew Weng, BC Cancer Agency