You are not alone.
Know that the blood cancer community is here to support you every step of the way.
Contribute to our blog and write about your personal experience.
Conversations with Survivors
Cole Myers
When Cole was 16 he went from competing in triathlons to being diagnosed with Hodgkin lymphoma. The two discuss diagnosis, relapse, and the silver-lining that come from their experiences.

Cynthia Ghosen
NHL survivor Cynthia Ghosen discuss the power of positive thinking, staying optimistic, and how goal setting can help you through treatment. Cynthia also shares how family and friends played a key role in her recovery and how her cancer experience has shaped her current career.
As you undergo treatment, you will face challenges that are specific to your age group.
By staying informed about your diagnosis and what's to come, you will feel prepared and less scared of what's ahead.
Telling others and staying connected
Telling others
Don't do it alone. Ask your parent(s) or someone close to you to be with you.

You don't have to say everything. It's up to you to decide who and when you tell and how much information you disclose.

Think of what you would like to tell them in advance.

Jot down what you might like to say. You will feel less nervous when you deliver the news.

Tell others in a way that you're comfortable with: in-person, by phone, email or a letter.

You don't have to explain your diagnosis. Refer them to reliable sources if they want more details about the blood cancer and its treatment.
Staying connected
Create a virtual discussion group.

Join an online game to play with friends when apart.

Do light physical activities or low-impact sports with friends when you can see each other.

Eat together virtually or in-person when it's possible.

Watch a movie together by streaming the same movie and staying on the phone during the film.
Sharing on social media
Before sharing your diagnosis or cancer experience on social media, consider these questions first.
Would it affect me if an important person, like a potential employer or life partner, learned about my diagnosis from a Web search?

Would it upset me to look back on my cancer experience in the future through my social feed?

Can this information be taken down in the future, if I choose to?

Exactly who can see or use this information on social media?

Am I ready to handle any comments or messages I receive from my posts? 
Consider using a website to create a personal health journal and to share updates with only a select number of people instead of your entire social network.
Be prepared to receive well-intentioned advice about your care (for example: nutrition, vitamins/supplements, exercise, medications, etc.)

Always talk to your healthcare team before trying something new.
School & work during treatment
Keep your teacher or boss in the loop on how you are feeling. Then you can discuss how to change your workload, if needed.

Find out if it is possible to have an adapted schedule. If you know that you are feeling better in the mornings than afternoons, maybe you can do participate half-days.

Don't be shy to ask for assistance. Your classmates or coworkers could be a good help during this period.

Try to eat healthy meals and snacks that give you a good level of energy (fruits, nuts, whole grains, etc.)

Stay active. Rest is important and so is exercise. Listen to your body and do only an amount of exercise that your body can take while still having some energy to continue your daily routine.
For some children and teens, emotional and cognitive challenges continue or become evident after treatment ends. How do we recognize these challenges a…
Halfway through her master's degree abroad, Rachele was diagnosed with Hodgkin's Lymphoma and had to put school on hold. After achieving remission statu…
Whether you are thinking about or planning a return, already back at it or wanting to take your career or education in a new direction, this webcast wil…
Stress & Anxiety
Talk about your emotions and how you feel with someone you trust.
Try meditation, yoga, or breathing exercises.
Try eating well and staying active. A healthy lifestyle helps you feel better. Even just a short walk outside can help you feel better.
Do something that makes you happy. A good comedy, a funny podcast or a good novel can take your mind off things even if just for a short time.
Physical changes
Based on your diagnosis, you may experience the following changes to your body.
Hair loss.

You can borrow wigs through different organizations or you might find it's easier to buy a good quality wig online.

Wearing a head scarf. You can find video tutorials online for different ways to wear a head scarf.

Head massages. Head massages can be helpful to stimulate hair to grow back.

Keep your strength, endurance and body weight in check during treatment in a safe way.

Dry skin, rashes and scars. Use vitamin E and moisturizing creams to keep your skin from feeling dry, to soothe rashes, sensitive nails, and to reduce the appearance of scars.

Weight loss or weight gain. If your weight has changed, try to wear clothes that suit your new body and that make you feel good and comfortable.
This factsheet is for teens affected by blood cancer and their families. It promotes an active, safe and adapted lifestyle during treatment.
This factsheet is for physical education teachers with students who have been affected by blood cancer. It promotes an active, safe, and adapted lifesty…
All resources
Access all fact sheets, guides, podcast, videos and other resources to learn everything from the disease symptoms, statistics and treatment options.
Meet the members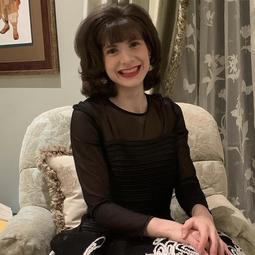 Diagnosis: Stage VI Hodgkin Lymphoma
Age at diagnosis: 21

Random Fun Fact:
- I can say the alphabet backwards in under seven seconds.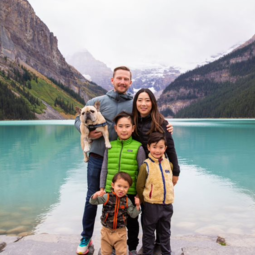 Diagnosis: Burkitt Lymphoma
Age at Diagnosis: 38

Random Fun Facts:
- I've never napped until recently, but now it's totally my thing... naps rule!
- I'm Polish, but outside of a handful dishes I love, I'm not a huge fan of the food (sorry mom!)
- I'm a sci-fi and tech geek to the max.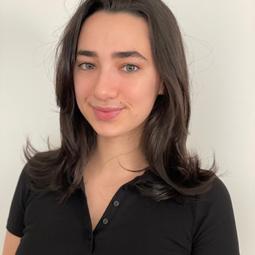 Diagnosis: Non-Hodgkin Lymphoma
Age at diagnosis: 16

Random Fun Facts:
- I love sewing.
- I am of Lebanese descent.
- I make phone cases for my friends.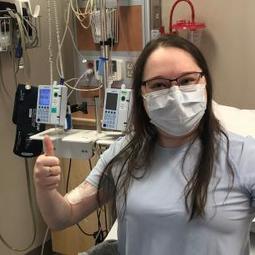 Diagnosis: Post Transplant Lymphoproliferative Disorder
Age at diagnosis: 16

Random Fun Facts:
- I am the biggest Taylor Swift fan you'll most likely ever meet.
- I am an avid reader (since the start of the pandemic l have easily read over 80 books).
- I toured a small part of Europe with my high school in 2014 and it was the most enriching experience l've ever had and l'm so eager to go back.
Grand-Falls Windsor NL
Canada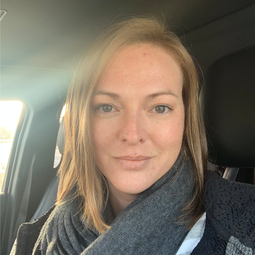 Diagnosis: Non-Hodgkin Lymphoma
Age at diagnosis: 23

Random Fun Facts:
- Officially 13 years in remission
- I love kick boxing
- I love anything camping and doing it with my family
- I have a weird super power, I can smell mold anywhere that it is growing - usually great for my friends and family... not always so fun for me!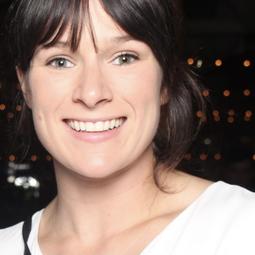 Diagnosis: Stage 2 Hodgkin lymphoma
Age at diagnosis: 25

Random Fun Facts:
- I am officially on the road to remission!
- I am clinical nurse by profession, I am currently a full-time student in clinical pharmacology at the University of Montreal.
- I wanted to get involved with the Leukemia & Lymphoma Society of Canada, so I could make a difference to the blood cancer community.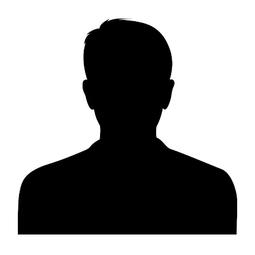 Diagnosis: Non-Hodgkin lymphoma
Age at diagnosis: 22

Random Fun Facts:
- I am a registered nurse, hoping to one day work in oncology !
- I love the outdoors and sports.
- I thoroughly enjoyed being a part of the AYA committee. 
Other websites for teens with cancer
Community tools (blogs, chats)
Practical Support Services (financial services, scholarships, wigs, etc.)
Wish-granting organizations
Mental health and Crisis Hotline
Community Resources and support
Health Manager App
Manage your health by tracking your side effects, medication, food and hydration, questions for your doctor, grocery lists and more.
Made possible thanks to the support of