Receiving a blood cancer diagnosis often comes as a shock. You may feel overwhelmed by information about your diagnosis. You may have many questions about what happens next. You may have to navigate unfamiliar parts of the healthcare system.
We can help you. Contact us to speak directly to one of our Community Services Leads to receive personalized assistance.
If you encounter a problem getting access to a treatment prescribed by your doctor or joining a clinical trial, we can team up with you and your clinician to help you assess what can be done to overcome any barriers you are facing.
Are you looking for a clinical trial? Call us to be connected to our Clinical Trial Navigation Service. The Clinical Trial Nurse Navigators are registered nurses with expertise in blood cancers who will work one-on-one to personally assist you throughout the entire clinical trial process. They will help you understand the clinical trial process, identify potential clinical trial options, guide you in your efforts to enroll in a clinical trial and be available for support throughout the clinical trial experience.
Image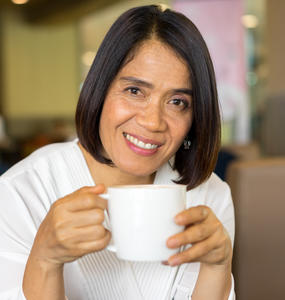 Advocacy in action
Rachel is a 49-year-old mother with two children. She was diagnosed with diffuse large B-cell lymphoma. Sadly, her prognosis was poor. Her cancer was not responding to traditional treatment methods. Due to her compromised health, Rachel has not been able to work and was financially stressed. She felt she was out of treatment options. Rachel contacted us and was connected with a one of our Community Services Leads (CSL), who spoke with Rachel about clinical trials.

Rachel was unaware this was an option available to her. With Rachel's permission, the CSL requested the Clinical Trial Nurse Navigator phone Rachel to discuss her options. The nurse found a clinical trial for CAR-T Cell therapy for DLBCL and Rachel is currently receiving treatment.