My partnership with The Leukemia & Lymphoma Society of Canada is obviously deeply personal. My goal is to inspire Canadians to support this cause until we find a cure.
Max Parrot is a Canadian snowboarding champion who was diagnosed with Hodgkin lymphoma in 2018.
He underwent intensive treatment for the disease and just two months after completing his last round of chemotherapy, he competed at the X Games in Oslo, Norway where he took home the gold.
Max is involved with The Leukemia & Lymphoma Society of Canada as a spokesperson and ambassador. His story serves as an inspiration to the blood cancer community, especially to young adults who are going through the disease. Year over year, Max continues to raise funds for research that improves lives, and programs and services that support people affected by a blood cancer. He also participates in Light The Night, an annual flagship event that generates the lion's share of funds for cancer research.
Max recently won gold and bronze medals at the 2022 Winter Olympic Games in Beijing, China. His Life as Gold Medal documentary that chronicles his experience with a blood cancer is out now and available for download at MaxParrot.com Proceeds will be donated to help support blood cancer research.
Image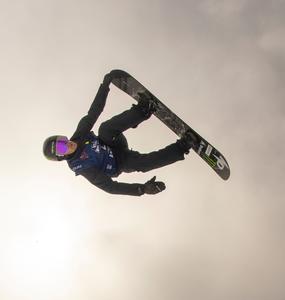 Max's blood cancer experience
In this podcast and article featured in The Globe and Mail, Max speaks candidly about his blood cancer experience and its impact on his life and career. Max explains why he felt like "a lion in a cage" throughout treatment, and lets listeners in on what it took to get his health and mindset back on track.