Thank you to our national partners and national retailers!
We thank our generous corporate partners for their outstanding commitment and leadership in support of the blood cancer community.
Click on a company name below to learn more about how you can support these philanthropic organizations in their efforts to create a future without blood cancers.
Image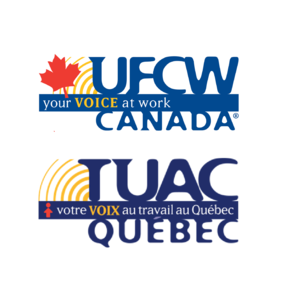 UFCW
Seeing a need to support the blood cancer community, members of UFCW Canada and its Local Unions made a pledge to help the work of the LLSC in 1985. Over the years, its members have passionately organized countless fundraisers and made donations to ensure that research continue to advance and for support services to be available and accessible to those who need it. Today, UFCW Canada has contributed nearly $50 million to improve the lives of Canadians affected by blood cancers and remain the single largest supporter of the LLSC.
Image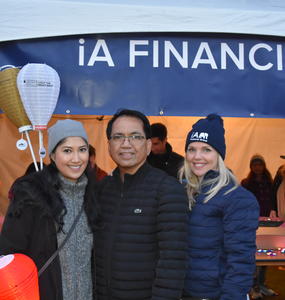 iA Financial Group
A longstanding ally of the blood cancer community, iA Financial Group and its employees have been rolling up their sleeves to raise funds for blood cancer research and services for over 17 years. In those years, iA Financial Group has participated in a number of fundraising events and made financial gifts including the commitment to match donations to the LLSC on an annual basis. Their contributions through fundraising and matching gifts stands at more than $1.6 million today.
Marsh Canada
Another long-time supporter of the LLSC, Marsh Canada launched a new fundraising event in 2021 named The Jim Abernethy Challenge in tribute to the athleticism and competitive spirit of their colleague and friend whom they lost to lymphoma. This initiative rallies together the insurance and professional services sectors to fundraise for the blood cancer cause and secures Marsh Canada's ongoing efforts to raise funds through Light The Night.
Image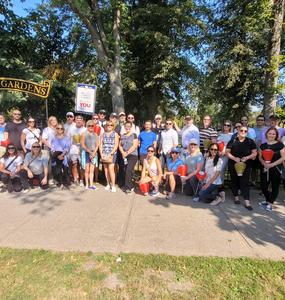 Image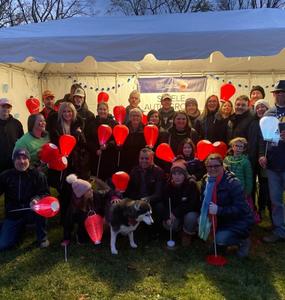 Steele Auto Group
The campaign began in 2015 and Steele Auto Group hasn't put on the brakes since! In the fall of 2022, with every new and used car sold, $50 goes to LLSC. Over the past 7 years, Steele has collectively raised over $1M towards the LLSC Mission. The 50+ dealerships drive Steele Auto Group's incredible impact across Atlantic Canada.
Morgan Stanley
One of our newest partners in Canada, Morgan Stanley aims to raise over $50,000 in their first year. They have been supporting LLS across the border for several years and are looking to make a splash in Montreal, Toronto and Calgary this year!
Image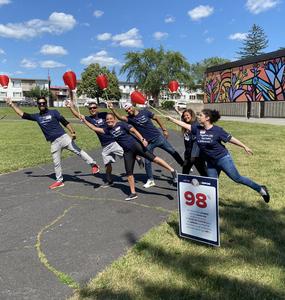 Image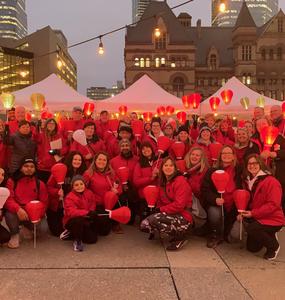 The Beer Store
A long standing partner of LLSC, The Beer Store recently crossed 21M raised for The Leukemia & Lymphoma Society of Canada. Every year, The Beer Store and UFCW local 12R24 members collect 'Returns for Leukemia' and host other fundraisers raising over 1M each year!
Learn how your organization can make a difference for people affected by blood cancers.
Image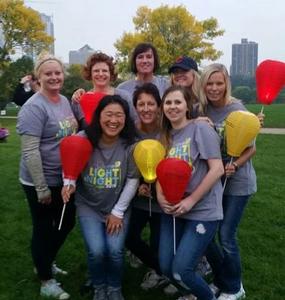 Carter's
Carter's is a cross border partner with a long history of participation in Light The Night. As a children's clothing retailer, Carter's has a strong connection to LLS/LLSC and the pediatric patients they support through their fundraising efforts!
Loblaw Companies Ltd.
Loblaw Companies Ltd. have raised over $1M in 6 years for LLSC! What began as a small but mighty fundraiser in Saskatchewan has grown to a campaign in 7 provinces/territories. Thank you to banner stores Real Canadian Superstore, Extra Foods, select Your Independent Grocer and No Frills, as well as Maxi and Provigo.
Image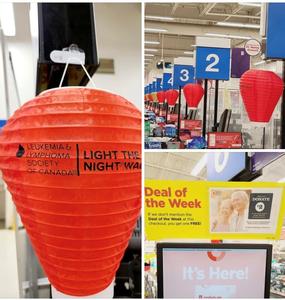 Image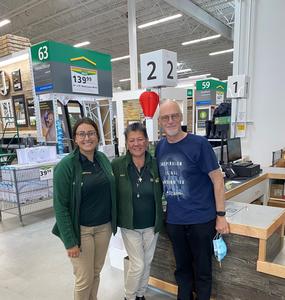 Kent Building Supplies
Kent has been relentless in their support for blood cancer patients and their families. For the 8th year, be asking for their customer's support at both the tills and the contractor's desk across Atlantic Canada. As you work on those home renovations this summer, please consider making a donation when asked at your local Kent Building Supplies location!