Did you know?
40 per cent of all childhood cancers are blood cancers.
Your support is vital to children like Justin facing a frightening blood cancer diagnosis.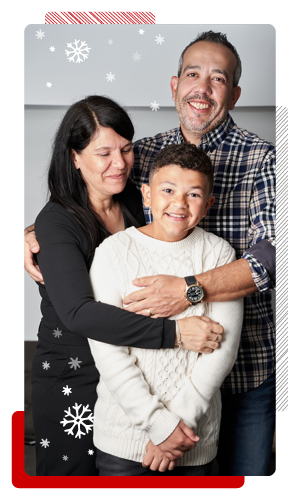 It was hard for Justin's parents, Odette and Andrew…
…to accept the diagnosis of their 6-year-old son's health — each piece of information was worse than the one before: Justin had cancer. An aggressive form of cancer. Burkitt lymphoma, a type of non-Hodgkin lymphoma, was forming tumours at a rapid rate. It had already forced its way into Justin's marrow. This had caused a secondary leukemia. 
If left untreated, the lymphoma would rapidly prove fatal. Over the next days, weeks and years, Justin endured painful chemotherapy, including injections into his spine, that left him nauseous and weak.
A loving team of family and friends supported Justin and kept his spirits up through those long dark days, despite their own fears. Justin's mom was relieved to find the support of The Leukemia & Lymphoma Society of Canada, which provided information and caregiver support that made a tremendous difference to the family when they needed it most. 
Uncle Lenny and so many other doctors are working hard to find treatments.
"A dear family friend [Dr. Leonardo Salmena, aka Uncle Lenny] received a grant from The Leukemia & Lymphoma Society of Canada. No matter how much you donate, a large amount or small, every bit helps!" - Justin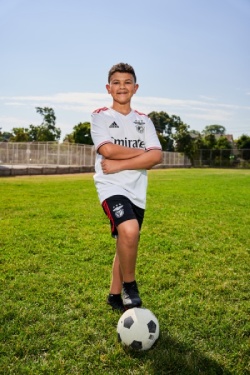 Now 14, Justin looks forward to…
…spending the upcoming holiday season watching movies with his parents, playing video games with his sisters, talking and texting with his friends and playing with the family dog. Although he's a fan of Marvel superhero movies, his biggest role models are his mom and dad: "They provide me with constant love and support and have taught me to cherish each day."
Research has developed the treatments that have saved the lives of millions of children like Justin. However, the side-effects of those treatments can last a lifetime, affecting survivors physically, mentally and emotionally. You can change that! Your gift today will help fund researchers pursuing better, less toxic treatments.