National Virtual Conference
Moving forward after a cancer or living with a chronic cancer is a unique experience for each person. Your perspective on life, your feelings about yourself and others may be very different now than before your cancer experience.
For one person, it can mean letting go of things you can't control. For another, it is about managing physical and cognitive effects. With time, you can find a new and more meaningful way of life but may need support getting there.
Don't miss the Your Life After Cancer national virtual conference for interactive presentations and expert-approved tools, tips, and recommendations to help you find your way to live well after blood cancer or with a chronic blood cancer.
Register for any or all of the sessions. All sessions are provided at no cost.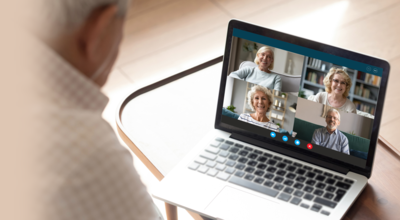 Free Virtual Event
Quote (Depreciated)
Very informative! I'm in remission and just finished my maintenance chemo and some people treat me like I'm the person I was before treatment.... but everything is different. I feel validated. Thank you for the resources!
Attend one of the virtual sessions
This event was made possible thanks to the support of: